M93p Parallel Port Upgrade
The Lenovo M93p Desktop Computer has a hardware Parallel Port. A cable with is added to provide a standard 25 pin D connector on the rear panel of the computer. Both the Small Form Factor and the Mini Tower versions of the M93p are supported.
Overview
The parallel port is mostly useful for connecting old printers to the computer. Most examples of M93p computers leave off this port. Most current printers do not offer a parallel port. But if one is needed, it can be added.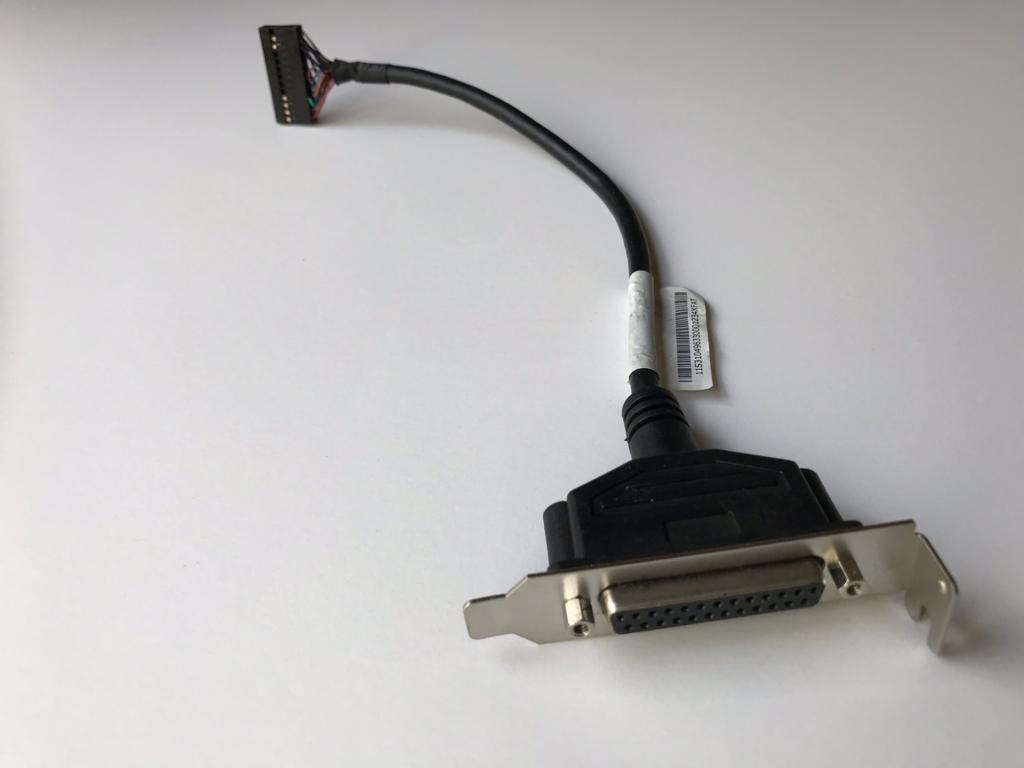 I purchased the cable on eBay. The cable is quite standard, but I bought one specifically meant for the Lenovo M93p.
I powered down the computer, unplugged it, and moved it to a nice workspace.
Installation
To install the cable, unscrew the two thumbscrews on the back of the computer, and slide the cover off of the case. Looking at the back of the computer, unlock the expansion card cage.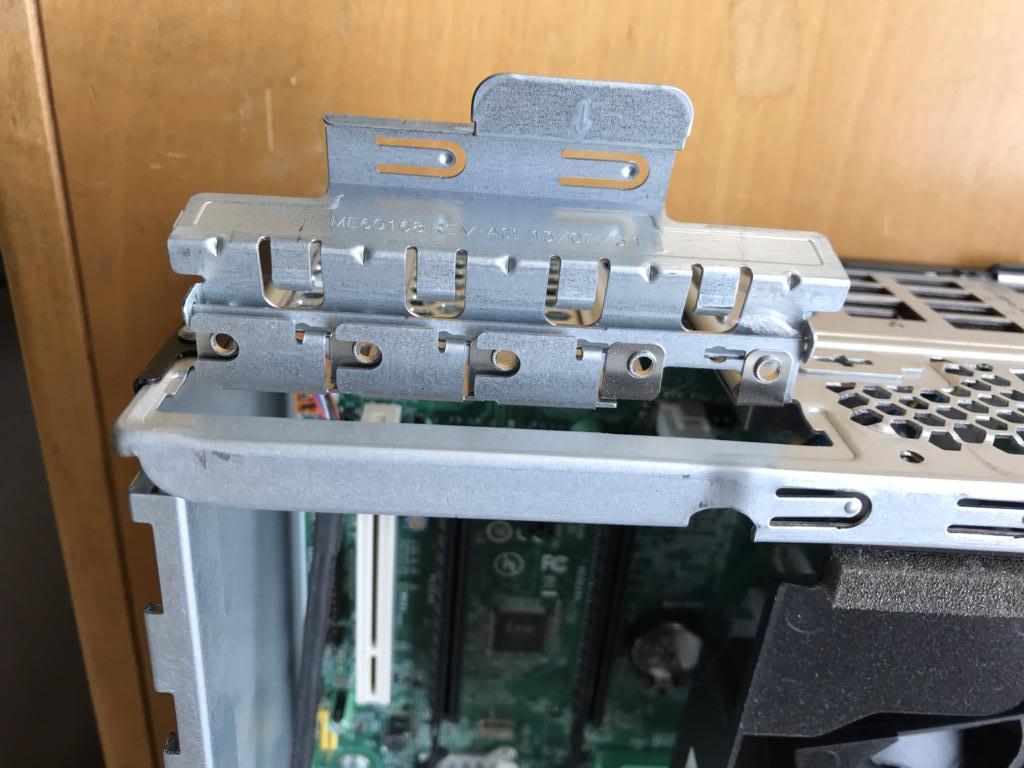 Fit the external 25 pin socket under the card keeper, and plug the cable into the motherboard. The plug on the cable is keyed so you cannot plug in the cable backwards. Fold the card keeper back into place.
Replace the computer cover, and return the computer to service. Ensure that there is a line in config.sys for the parallel port driver, PRINT01.SYS.
Conclusion
The parallel port in my system is awaiting test. I still need to find a printer old enough to have a parallel port. I'll update this page when I have tested with a printer.
Last Modified: 17 Feb 2019
Graphics by Colorful Language
Copyright 2019 by Blonde Guy