ArcaOS 5.1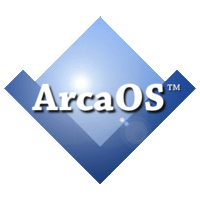 ArcaOS 5.0 has proven itself to be a worthy successor to Warp 4, Merlin Convenience Pack, and Merlin Convenience Pack 2, as well as eComStation 2.x. By allowing installation on a wider range of modern systems than any other OS/2 distribution in the past decade, it has expanded the choice in hardware for all personal users and enterprises relying upon an OS/2 infrastructure.
As we know, computer technology never stands still. In recent years, the standard PC BIOS has been replaced by extensible firmware known as UEFI (Unified Extensible Firmware Interface). Until recently, many UEFI systems included a Compatibility Support Module, or CSM, which allowed them to at least partially mimic a traditional PC-BIOS. This has allowed non-UEFI-capable operating systems - including ArcaOS 5.0 - to boot and run on these machines in so-called "Legacy Mode."
Unfortunately, the completeness of the CSM can vary widely between hardware manufacturers and firmware revisions. A less complete CSM may render some traditional OS/2 features unusable, such as DOS and Win-OS/2 sessions. Even more unfortunate for non-UEFI-capable operating systems is that these CSMs seem to be going away, essentially requiring the operating systems they use to be UEFI-aware. To date, no OS/2-based system has been able to boot natively on such hardware entirely lacking a CSM.
ArcaOS 5.1, currently in late beta, is the first OS/2-based operating system to include a UEFI boot loader, allowing it to boot and run ArcaOS, which itself remains mostly unchanged, so all existing applications running under ArcaOS 5.0 should continue to operate normally on this newer hardware. In fact, DOS and Win-OS/2 sessions run more reliably in this new environment because the system does not need to rely on an incomplete CSM to provide the PC BIOS emulation, and instead, this is provided by ArcaOS itself.
In time, more and more systems will become entirely "UEFI only" and having an OS/2 distribution capable of running on this hardware will become a necessity. ArcaOS 5.1 meets those needs while allowing your customers to continue using their mission-critical OS/2 applications, protecting their software investment.
ArcaOS 5.1 will also continue be fully compatible with existing ArcaOS 5.0 systems, and may be installed as an upgrade on this existing hardware. UEFI is not a requirement for ArcaOS 5.1, but rather an additional installation possibility, automatically detected by the ArcaOS installer.
ArcaOS 5.1 will be available for new licenses and for discounted upgrade pricing for existing ArcaOS 5.0 licensees with current support & maintenance subscriptions. Pricing has not yet been set for ArcaOS 5.1, but expect modest increases for personal, commercial, and support & maintenance subscriptions. Note also that ArcaOS 5.1 Support & Maintenance will be a different subscription than ArcaOS 5.0 Support & Maintenance, though there will be no requirement for existing 5.0 customers to upgrade to 5.1 licenses. Arca Noae fully intends to continue support for ArcaOS 5.0 for some time, potentially with periodic media refreshes made available.
The focus is on running a full OS/2 implementation on bare metal, not just in virtual machines, and towards that goal we have done a considerable amount of testing on popular, industry-standard hardware. Blonde Guy is an active beta tester for Arca Noae. Blonde Guy's ArcaOS 5.1 preloaded computers will be introduced starting on the date ArcaOS 5.1 is released..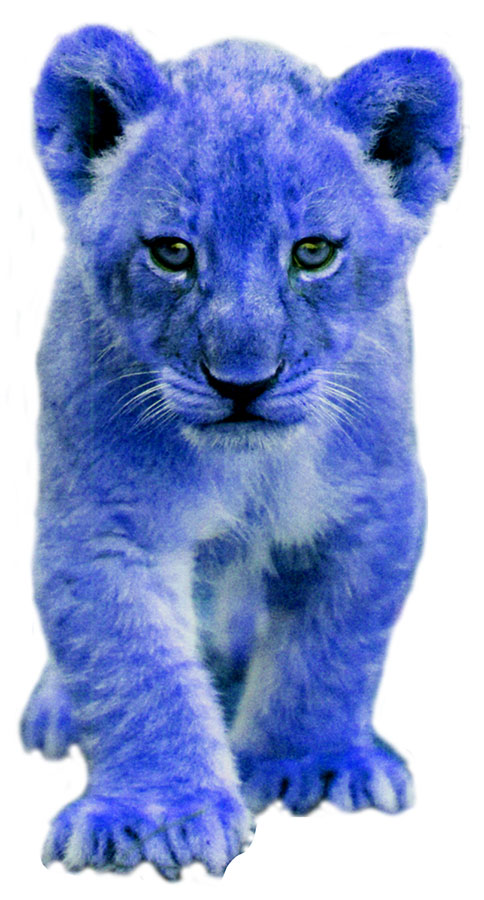 ArcaOS Digital download
ArcaOS digital download for the English language.
ArcaOS DVD
This is a meticulously produced, custom-burned, recordable DVD of ArcaOS 5.1 for multiple languages. It comes in a cardboard sleeve, mailed in a padded envelope.
ArcaOS DVD for the English language.
ArcaOS USB Stick
ArcaOS USB Stick for the English language. This stick is bootable on many systems with USB 2 or USB 3 capabilities. This is useful for systems that have no DVD drive. It can also be useful to have a boot environment with writable storage.
ArcaOS Media Only
Blonde guy will create a DVD or USB Stick from your existing copy of ArcaOS.
ArcaOS Support and Maintenance subscription renewals
ArcaOS Support & Maintenance subscription provides continued access to the bug tracker and any updates to 5.1 which are released.
ArcaOS Support and Maintenance subscription renewals
ArcaOS preloaded computers
Blonde Guy computers are preloaded with ArcaOS, Suntan Special, OpenOffice.org and many other useful programs. Suntan Special provides updates to keep your system and applications up to date.
ArcaOS Virtual Machine
Blonde Guy sells a virtual hard drive that has ArcaOS installed and configured to run under Virtual Box. The applications that Blonde Guy usually installs on an ArcaOS preloaded computer are installed in the virtual machine. If you have decided to go virtual for ArcaOS, this is a way to get there quickly.
Blonde Guy Order Form and Price Sheet
Select from all ArcaOS products for the English language.
Frequently Asked Questions
I've collected some information about ArcaOS to help prospective users.
ArcaOS 5.0 is still for sale and support contracts for ArcaOS 5.0 can still be purchased and renewed.