Icy Dock dual removable SSD
The Icy Dock dual removable SSD allows mounting one or two 2.5 inch drives which can be SSD or hard disks. The SSD can be ejected and replaced. Only SATA SSD are supported. The computer must be powered down before ejecting the disk or data loss can occur.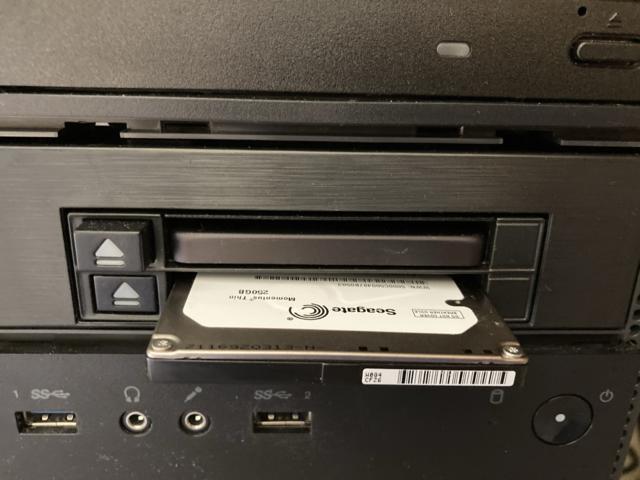 To install the dock in the computer, a 3 1/2 or a 5 1/4 inch external bay is required on the computer. One SATA power connector and two SATA data connections are required, too. If a 5 1/4 inch bay is used, an adapter is used to fit the icyDock. The photo above shows the icyDock installed using the 5 1/4 inch adapter.
Once mounted, the computer can boot from the SATA drive. I connected the upper drive to SATA 3 and the lower drive to SATA 4. I adjusted BIOS to try to boot from SATA 3 first. As it happens, Air Boot is installed on the upper drive so that the computer will start with a boot manager.
With the dock full of drives, I have the following drives in my system. Each one takes one SATA connection.
Windows hard drive 500 GB
DVD writer
ArcaOS 2000 GB SSD
Ubuntu Linux 250 GB