IBM USB Multi-Port Hub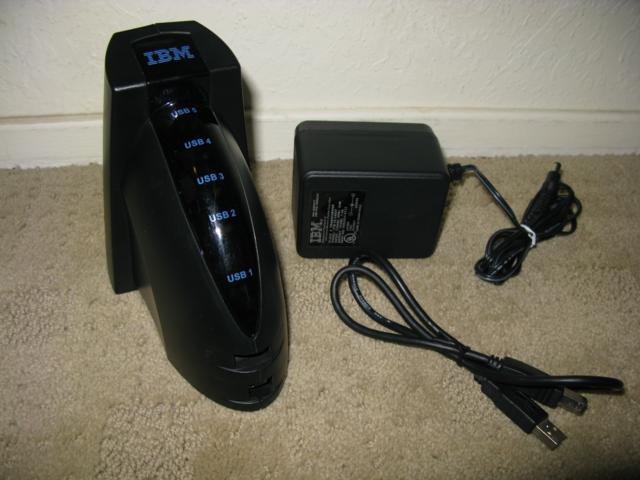 The IBM Multi-Port USB Hub provides up to five Universal Serial Bus (USB 1.1) devices, Printer (parallel), Serial device (DB9), Standard keyboard (PS/2) and Standard mouse (PS/2). The parallel and usb ports are compatible with OS/2 Warp 4 CP and eComStation.
Requirements
To use the multi-port hub with a printer, I found I needed to have USB printer support, and a driver for the printer I wanted to use. I installed USB printer support. I also attached the printer to the IBM USB Multi-Port hub.
Procedure
When I went to create a printer object for the printer, I went to select the output port. In the printer properties, select the output port tab and click the "Install new port..." button. The port you want is named IBM_Parallel_IBM_USB_Pa_1. I had to unplug the USB hub from the computer, and then plug it in again in order to see the new Port.
Serial Support
I think the serial port should work, too. I didn't try it yet. I saw this web page, OS/2 Warp Compatible Hardware List, that claims that the serial port works.
Last Modified: 24 Aug 2009
Graphics by Colorful Language
Copyright 2009 by Blonde Guy