WiFi using a Travel Router
I made this video to explain how to configure a Travel Router to provide Internet to a computer running ArcaOS.
ArcaOS 5.0.7 still lacks drivers and software for modern WiFi. To make up for that lack, I am describing how to use a GL.iNet router as a Travel Router to supply modern WiFi for ArcaOS computers. The ArcaOS computer must have an Ethernet port and a USB port that is used for power only.
The Mango Router is one of the oldest and most popular Travel routers. GL.iNet has many newer models that use the same software as described here. All of them use GL.iNet software, so these instructions should work for every GL.iNet router.
Instructional Video
I have made this video available on YouTube.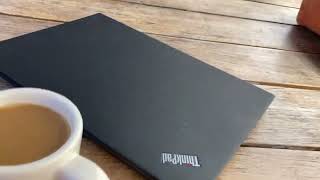 youtu.be/359NiEcvwVk
Tethering
I have trained my Mango router to use the hot spot on my iPhone. I can use Internet on the laptop anywhere with cell phone data service. My ArcaOS needs are low bandwidth, and very gentle with my cellular data allowance. Using the router and the smart phone in this way is called Tethering.
Captive Portals
Captive Portals are a type of Access Point that redirects your web browser to a logon page. These generally do not work with GL.iNet routers and Firefox 45. If you must use a Captive portal, it may not be possible to use ArcaOS to do WiFi. In this case, consider running ArcaOS using VirtualBox hosted on an operating system that can provide support for a Captive Portal.