ArcaOS 5.1 Media Pack
ArcaOS media pack has a bootable DVD, a bootable USB stick and an instruction booklet in a plastic mailable case. The media pack is printed in English.
The DVD is a meticulously produced, custom-burned, recordable DVD of ArcaOS 5.1.
The 16 GB USB stick can boot your customized ArcaOS installer on computers that have support for booting from USB stick. There is substantial extra space on the stick for user data.
ArcaOS media pack is available three ways: Personal license, Commercial license or Media only.
If you already have purchased an ArcaOS license, and you would like either a blank DVD, or a DVD with your personal copy of ArcaOS on it, choose media only.
The instruction book is the ArcaOS user guide, printed. It's about 100 pages in length.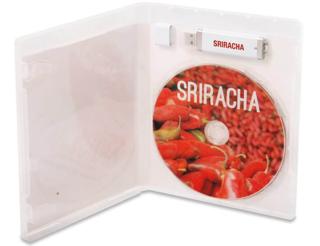 Media Pack Pre-order
Please let me know if you are considering buying a media pack. A limited number of copies will be produced. Help us guage the demand by entering a pre-order. You do not need to pay until media packs are available to ship.