Blonde Guy
Santa Cruz, California
The mission of Blonde Guy is to provide high quality consulting, software and hardware for the OS/2 and eComStation operating systems.
Consulting services
Provide information and solutions for OS/2 and eComStation.
Products
Computers pre-loaded with eComStation, eComStation software and licenses and accessories for eComStation 2.1.

New! eComStation 2.1 is now available in the Chinese language.
OS/2 Technical Notes
Notes about OS/2 and eComStation
OS/2 Museum, West
Blonde Guy helps curate the OS/2 Museum, West.
Blonde Joke
This one is really funny, I promise. Not like the last one.
Contact Blonde Guy
Send a message to Blonde Guy.
Warpstock 2015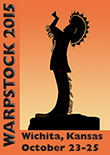 Blonde Guy will be at Warpstock in Wichita, KS on Oct 23-25
Last Modified: 13 Jun 2015
Graphics by Colorful Language
Copyright 2015 by Blonde Guy