Lenovo ThinkCentre M93p Tower (Quebopeep)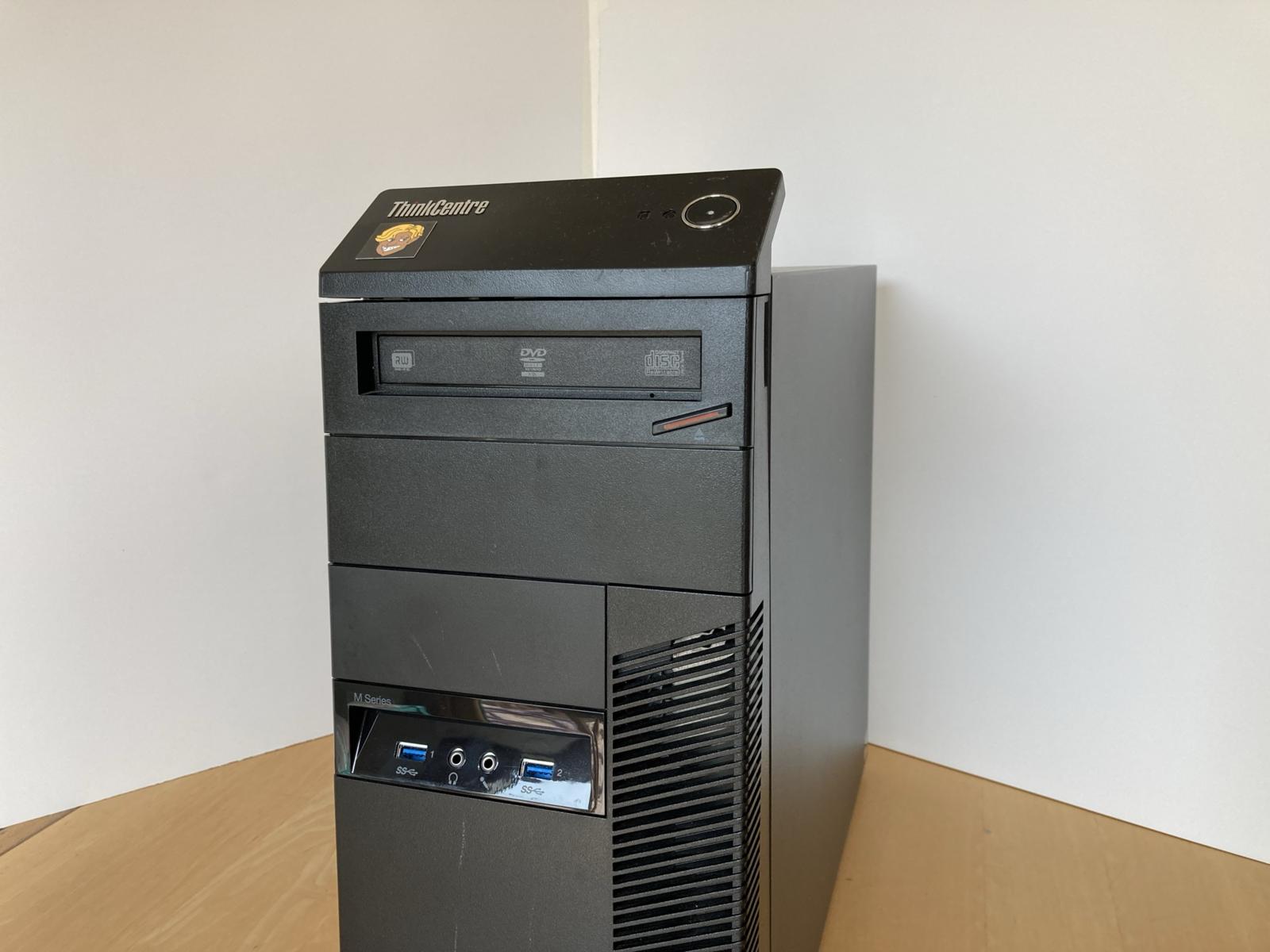 Overview
The Lenovo M93p tower computer is compatible with ArcaOS. Built-in video, sound, network, USB, serial port all function under ArcaOS 5.0. The computer features tool-free installation of SATA hard drives and an assortment of PCI and PCIe slots.
Accessories
These are some useful additions you can buy to customize this computer. If more customizations are needed see the section named Custom orders below.
CPU upgrade
The central processing unit (CPU) can be upgraded to the Intel Core i7 for faster processing and graphics.
CPU upgrade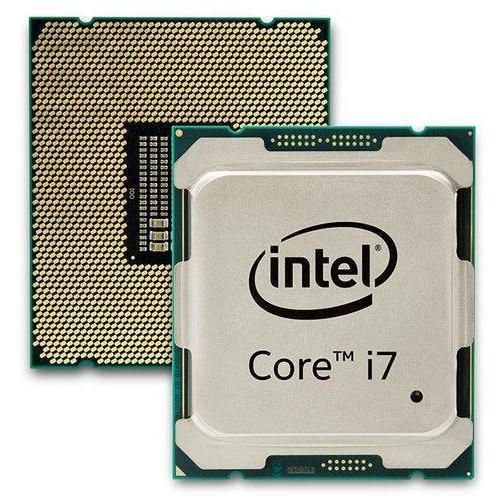 CPU upgrade: $200.00 USD
PS/2 Ports
This computer has optional PS/2 ports.
PS/2 Ports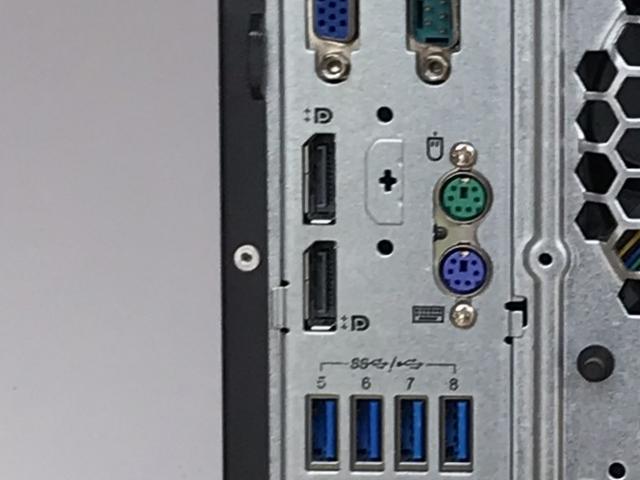 PS/2 Ports: $50.00 USD
Parallel Port
This computer has an optional parallel port.
Parallel Port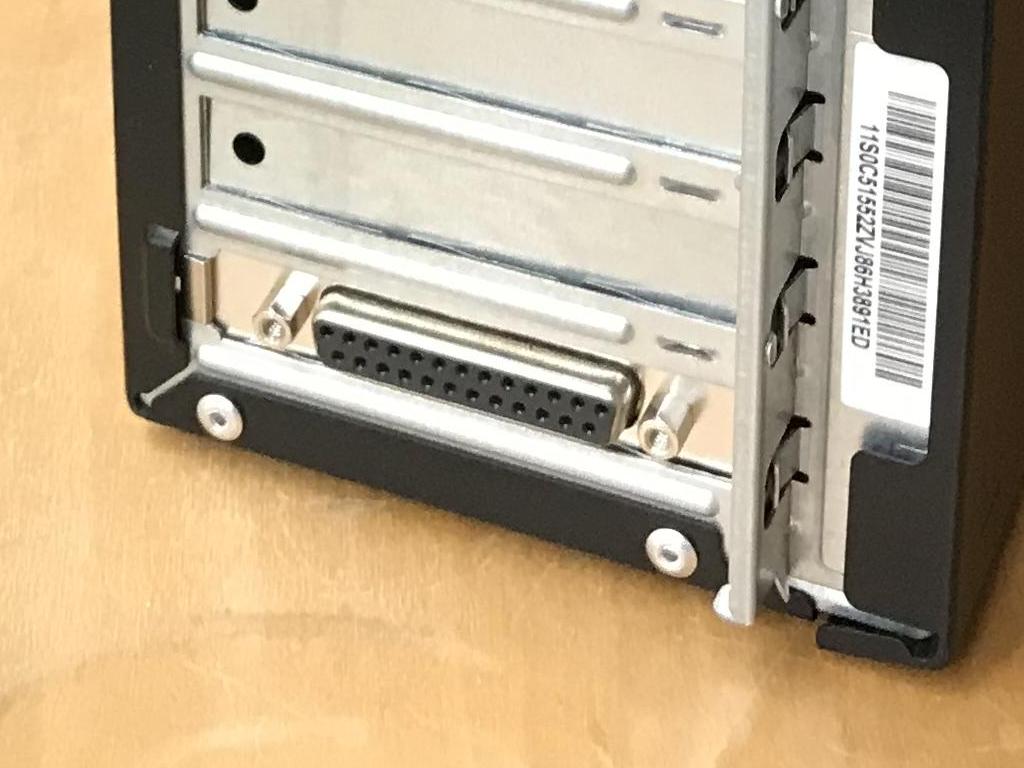 Parallel Port: $50.00 USD
IDE Card
This PCIe-X1 bus card provides an internal IDE connection. You can use this card with DaniS506.ADD to provide support for Parallel ATA (PATA) hard drives.
IDE Card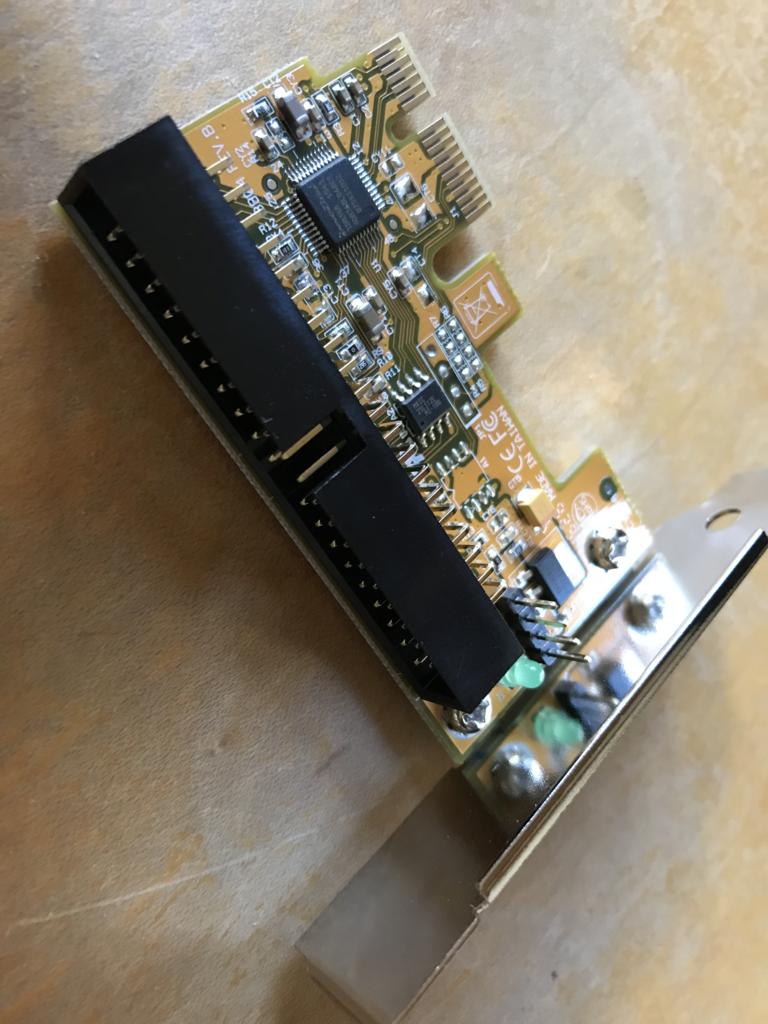 PCIe IDE Card: $75.00 USD
USB Floppy Drive
This external USB Floppy drive can be used to read and write 720K and 1.44M 3 1/2 inch floppy disks.
USB Floppy Drive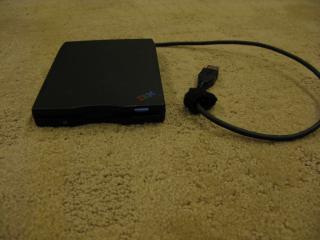 USB Floppy Drive: $50.00 USD
External WiFi
Using a travel router with a desktop can free you from a wired Ethernet connection. I use the Mango Travel Router to access local WiFi or my phone's hot spot. Mango comes with everything you need to connect to an access point.
Mango Travel Router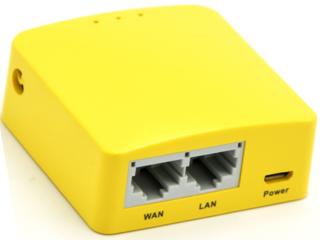 Mango Travel Router: $49.00 USD
In the past, I have also used a TP-Link AC750 Wireless Travel Router, an Asus RP-N12 Wireless N300 Range Extender, and a TP-Link Nano Router. I include a folder of URL links to the admin pages of each of these routers to make it easy to set up the first time.
Instructions and details about external WiFi: Travel Routers
Hard drive upgrade
The hard drive can be upgraded to a 2 TB drive. Either a hard disk or an SSD is available to upgrade.
Hard drive upgrade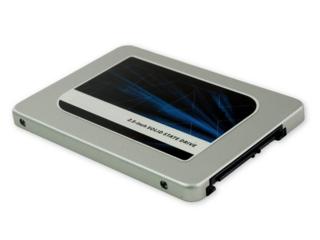 Custom Orders
If you want to buy a customized version of this computer, fill out an order form and submit it to Blonde Guy. Blonde Guy will review your order and send you an invoice, payable using PayPal or any major credit card. If you prefer to pay by check, note that in the notes field of the order form, and I will e-mail you an invoice payable by check.
Enter the customizations you want on the computer in the notes portion of the order form.
Specifications
Manufacturer: Model: ThinkCentre M93p Tower
Model number: 10A6S1SM00 (10A7003QUS)
Year introduced: 2013
CPU: Intel(R) core (TM) i7-4770 CPU 3.4 GHz (Intel(R) Core(TM) i5-4590 CPU @ 3.30GHz)
RAM: 8.0 GB
Hard drive: 500 GB 3.5 inch SATA
Optional hard/solid state drive: 2000 GB SATA
Optical drive: Lenovo DVD-Multi player drive
Network: Intel Gigabit Ethernet using MultiMac32-E1000E driver
Audio: Intel audio with line out and line in using UniAud driver
USB ports: 8 (2 front, 6 back)
USB controllers: 0 UHCI, 0 OHCI, 2 EHCI, 1 XHCI
Video ports: VGA, DisplayPort
Physical Dimensions
Height: 14.4 inches
Width: 6.9 inches
Depth: 15.8 inches
Weight: 24.7 lbs
Power Consumption
Power consumption is 30 Watts (25 Watts), measured with the computer is booted to the desktop. In use, the computer can consume about 70 watts. This computer consumes less than 1 Watt if it's plugged in, but switched off.
Disk Layout
The disk is partitioned to provide a bootable operating system volume and a bootable installer. Space is left for addtional bootable volumes. User data is stored on a separate volume.
This is the layout for the 500 GB HD. The Air-Boot boot manager is installed to select the volume to be started.
| | | | | |
| --- | --- | --- | --- | --- |
| Volume Name | Disk Format | Drive Letter | Volume Size | Disk Name |
| Recovery | FAT16 | X: | 2,000 MB | Internal |
| ArcaOS-Q | JFS | Q: | 10,001 MB | Internal |
| Data-D | JFS | D: | 100,000 MB | Internal |
This is the layout for a 2 TB drive.
| | | | | |
| --- | --- | --- | --- | --- |
| Volume Name | Disk Format | Drive Letter | Volume Size | Disk Name |
| Recovery | FAT16 | X: | 2,000 MB | 2 TB SSD |
| ArcaOS-Q | JFS | Q: | 10,001 MB | 2 TB SSD |
| Data | JFS | D: | 1,857,718 MB | 2 TB SSD |
ArcaOS version
ArcaOS 5.0.6 (Aug 31, 2020) is the version used for this installation.
Performance Benchmarks
This table reports the SysBench 0.9.5 benchmarks for this computer. You can download SysBench 0.9.5 here: http://hobbes.nmsu.edu/
| Category | Measurement |
| --- | --- |
| PM-Graphics-marks | 334 |
| CPU integer-marks | 15466 |
| CPU floating point-marks | 1275 |
| DIVE-marks | 12024 |
| File I/O-marks | 63694 |
| Memory-marks | 24264 |
| Simultaneous I/O-marks | 108 |
| Disk I/O-marks | 805 |
Performance Benchmarks with optional SSD
A Crucial BX500 2 TB SSD is installed. SysBench cannot compute a Disk I/O mark for any SSD I have tried.
| Category | Measurement |
| --- | --- |
| PM-Graphics-marks | 307 |
| CPU integer-marks | 15070 |
| CPU floating point-marks | 1456 |
| DIVE-marks | 16785 |
| File I/O-marks | 174720 |
| Memory-marks | 24831 |
Performance Bennchmarks with core-i5 and SSD
| Category | Measurement |
| --- | --- |
| PM-Graphics-marks | 284 |
| CPU integer-marks | 13774 |
| CPU floating point-marks | 1166 |
| DIVE-marks | 13125 |
| File I/O-marks | 206331 |
| Memory-marks | 18520 |
| Simultaneous I/O-marks | 25 |
Software
Operating system: ArcaOS 5.0.6
Suntan Special is included with each computer. All applications that are pre-installed by Blonde Guy can be kept up to date using Suntan Special.
Apache OpenOffice is installed. OpenOffice has good compatibility with Microsoft Office documents.
The Tabbed PDF Viewer and Lucide are installed to provide viewing of PDF files.
Computer maintenance programs include Suntan Special, a trial version of DFSee, Sysbench to measure the speed of the computer, PCI to scan the system hardware and SystemInfo to view the entire computer configuration.
RPM/YUM, a software configuration framework, is installed. Suntan Special acts as a layer over RPM/YUM to replace the detailed knowledge of how to install and configure software using YUM with pre-packaged application installations.
The FAT32 file system is installed.
Firefox and Seamonkey web browsers are installed. For the Mozilla family browsers, the Flash plugin is installed, but off by default. Qupzilla web browser, based on Qt and the Apple Web Kit is also installed.
Thunderbird, SeaMonkey and PMMail are installed to provide a choice of e-mail client program.
Java (OpenJDK 6.00) is installed.
VLC media player is installed to play back most video file types and some commercial DVDs.
DVDTools is installed to provide DVD and CD writing.
PM123 music players are provided to support music needs. The CD Player is correctly configured to play music CDs. Generic MP3 players that connect via USB are supported.
Cameraderie provides support for digital cameras.
I use rsync, which is a mirroring program, to keep several copies of my data drive. The rsync program copies only files that have changed, added or removed when it updates a copy of the data drive.
4os2 provides an alternative to the OS/2 command prompt with more features.
A number of fonts are added. Thanks to Alex Taylor for developing some OS/2 specific fonts. Liberation and Deja Vu fonts are also added to support some programs.
Also asscoedit, vncserver, PMWipe are installed.
HelpDesk client software by OS/2 VOICE is installed to permit remote administration tasks to be performed by Blonde Guy. Access to the computer is controlled by the user, not by Blonde Guy.
Suntan Special
I use Suntan Special to install the software on all Blonde Guy computers. Suntan Special software can be used to install all updates to the system and its applications and to install additional applications. When newer versions of software are released, Suntan Special can keep your Blonde Guy computer up to date.
Recovery DVD
The recovery DVD supplied is a bootable ArcaOS DVD with a backup of the hard drive as delivered. You can boot the machine from DVD, and perform maintenance functions. The maintenance folder is available on the recovery DVD. The factory backup is stored in the \Factory directory. The backups are simple zip files. You can use 7z or unzip to extract some or all of the files in a backup.
DFSee
DFSee is a generic disk, partition and filesystem utility for maintenance and data-recovery. It supports partition tables (FDISK, LVM), FAT, FAT32, HPFS, NTFS, and partly JFS, EXT2/3 or REISER filesystems. DFSee is commercial software which requires a license key for continued use.
Build Notes
This section documents what I did to get this computer to work under ArcaOS. It is intended to show what goes into this computer, and also as a guide to the user who wants to build it himself.
BIOS changes
The BIOS is updated via a BIOS update CD-ROM.
BIOS: FBKTDEAUS
BIOS Date: 06/16/2020
BIOS Revision: 1.222
Firmware: 1.13
BIOS settings
and Config->CPU->Intel (R) Hyper-Threading Technology = Disabled. (ArcaOS kernel issue left over from OS/2)
Startup->UEFI/Legacy Boot = Both (need both to boot BIOS update, otherwise Legacy Only is fine.)
Startup->UEFI/Legacy Boot - UEFI/Legacy Boot Priority = Legacy First
Startup->UEFI/Legacy Boot - CSM Support = Yes
ArcaOS Installation
With eBay systems, it's best to do a throrough wipe of the hard disk before beginning. OS/2 and therefore ArcaOS, is very picky about drive geometry. A disk laid out by any other operating system will likely not work under OS/2.
I prefer to let Disk Utility on the ArcaOS installation CD do all the work. I boot the DVD, get to the start screen. I pick System Management, and then Disk Utility. This will have several possible outcomes.
If it does not find the disk at all, then perhaps the disk is is partitioned using GPT instead of MBR. The remedy for this is described on the following web page.
Installing ArcaOS over Windows 10
A second possibility is that Disk Utility finds the disk, but does not find valid formatting. In this case the following screen will appear. In this case I simply allow Disk Utility to fix the problem, and reboot.
Disk Utility
** Problems were detected in your disk layout. The problems are listed below.
We may be able to fix these problems for you; see below for details. Please note, however, that we cannot be held liable for any damage or lost data that may result from this action.
The following problems were found:
* There is no valid partition table on the disk. A new partition table must be written before this disk can be used.The disk appears to contain no data, so this operation should be harmless. However, if it does contain data which OS/2 has failed to detect, any such data will be lost if you proceed.
The above problem(s) must be fixed before you can use this disk with OS/2.
If I have fixed the disk using DiskUtility or other procedure, then I run Disk Utility again. If it says "No problems found.", then I proceed to lay out the disk paritioning that I want using "Manage Volumes (Graphical)."
Once volumes are laid out, I can proceed to install ArcaOS, or use the Blonde Guy Recovery DVD to restore a backed up ArcaOS installation.
Driver Notes
With the new 12.07 USB drivers, USB 3.0 is working. I believe most issues are now worked out, but updates to the USB drivers are expected in the future.
The Disk driver is OS2AHCI with native command queueing enabled. UniAud works now works without command line modification.
BASEDEV=OS2AHCI.ADD /N /F /V:2
A fix included in ArcaOS 5.0.1 does allow DOS Full-Screen to work. Alt-Home from a DOS Full-Screen then allows a DOS Window to work.
Photos
Front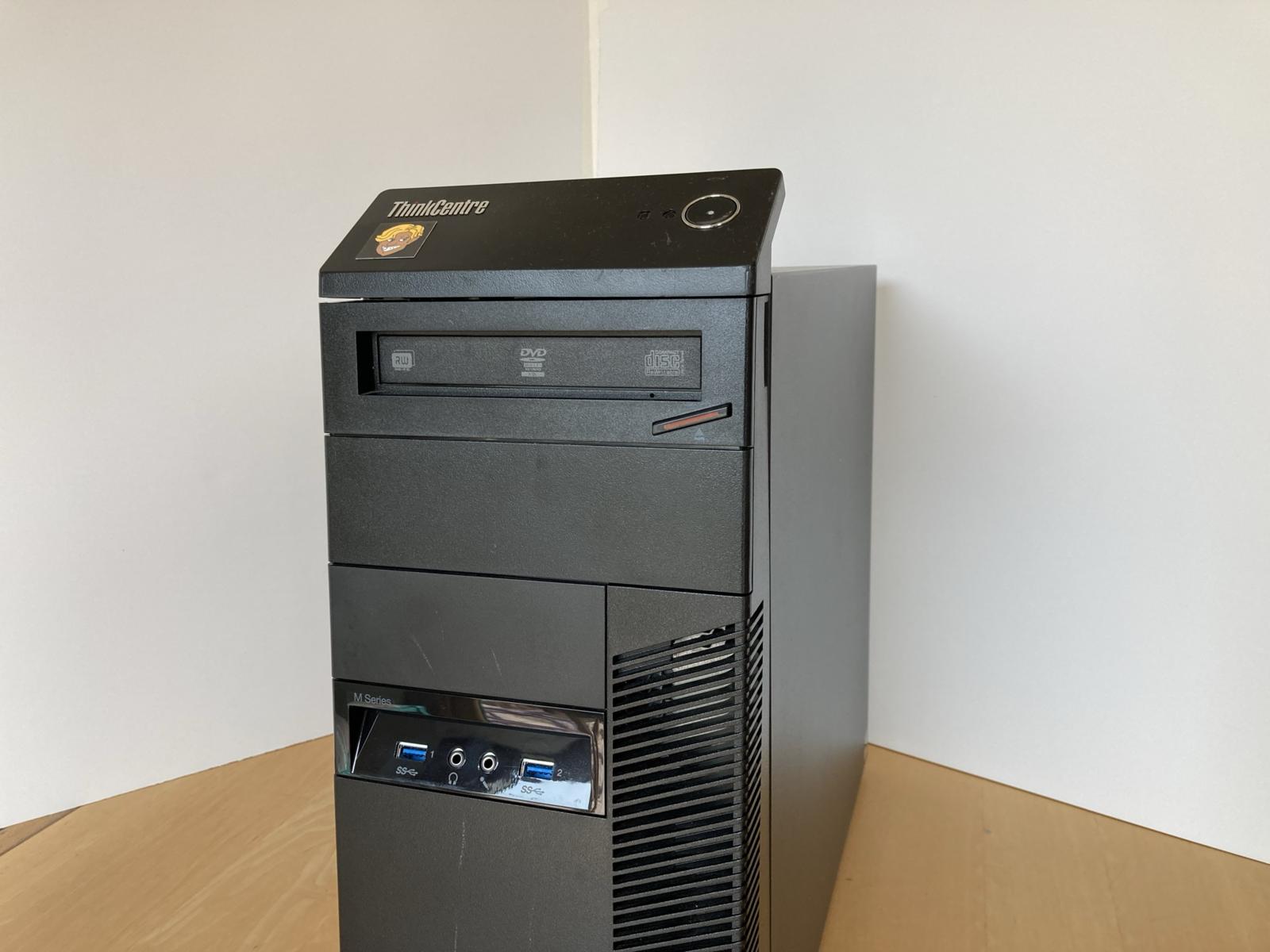 Back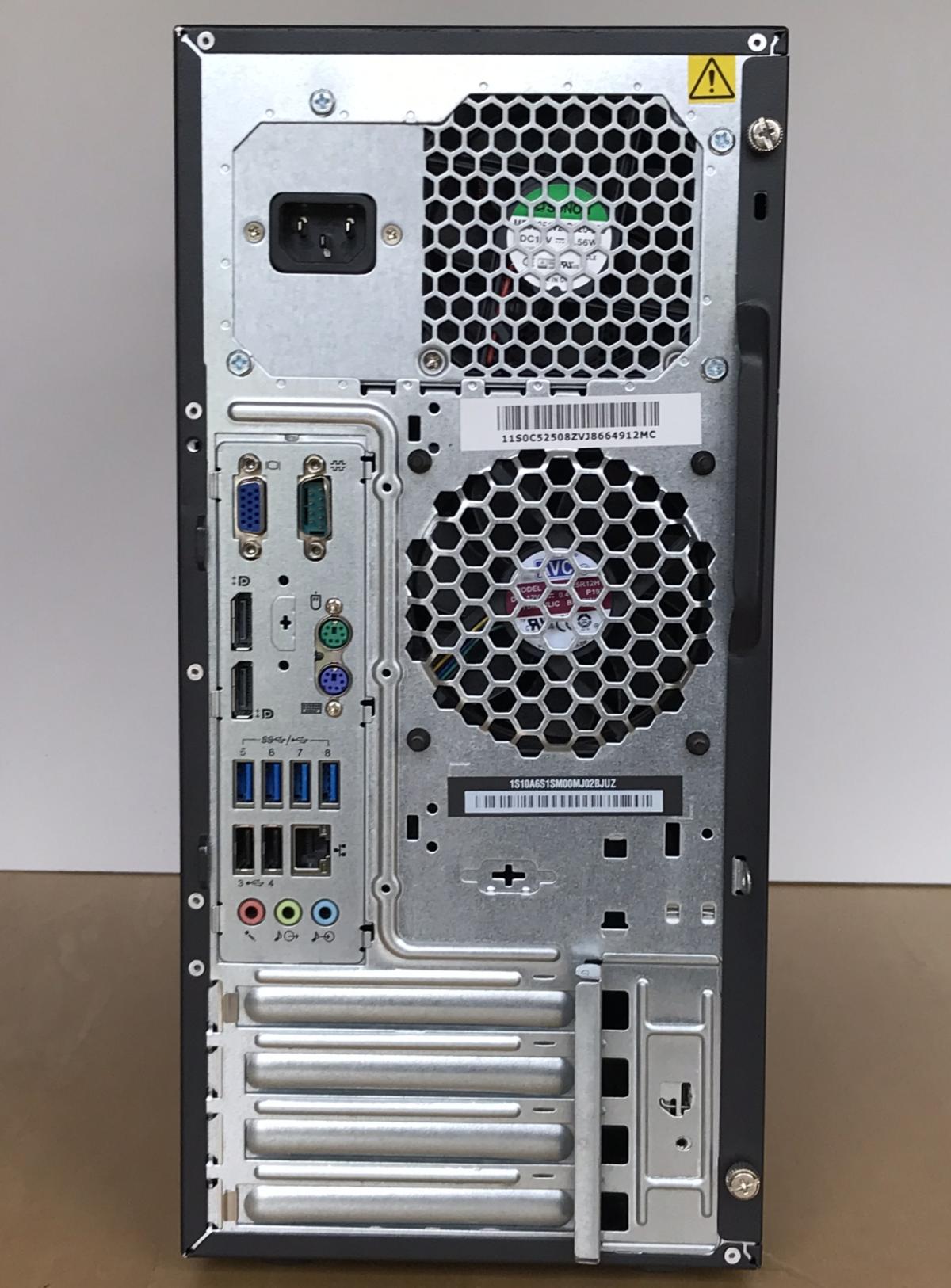 Interior shot with tool-free drive bays.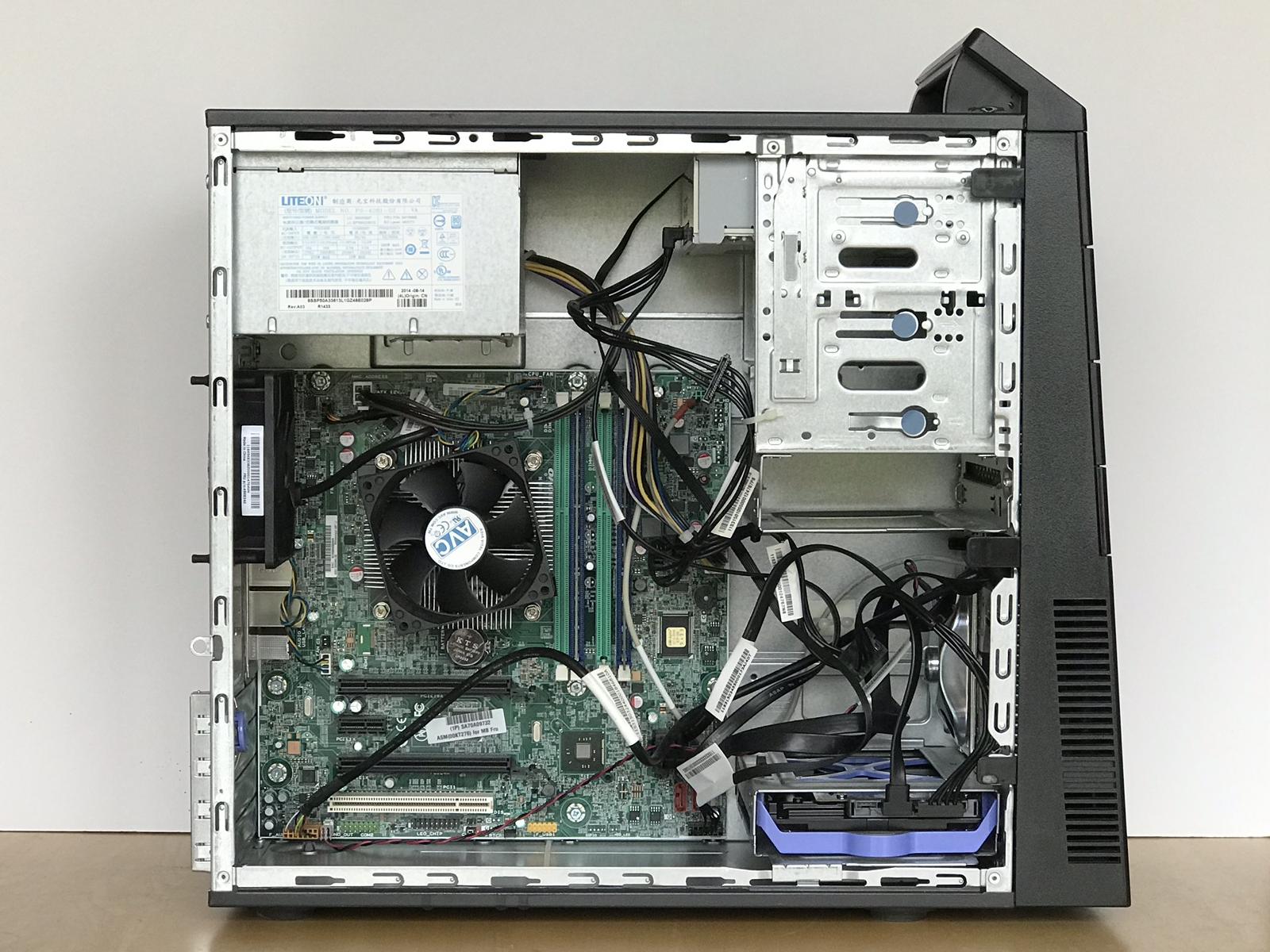 Expansion slots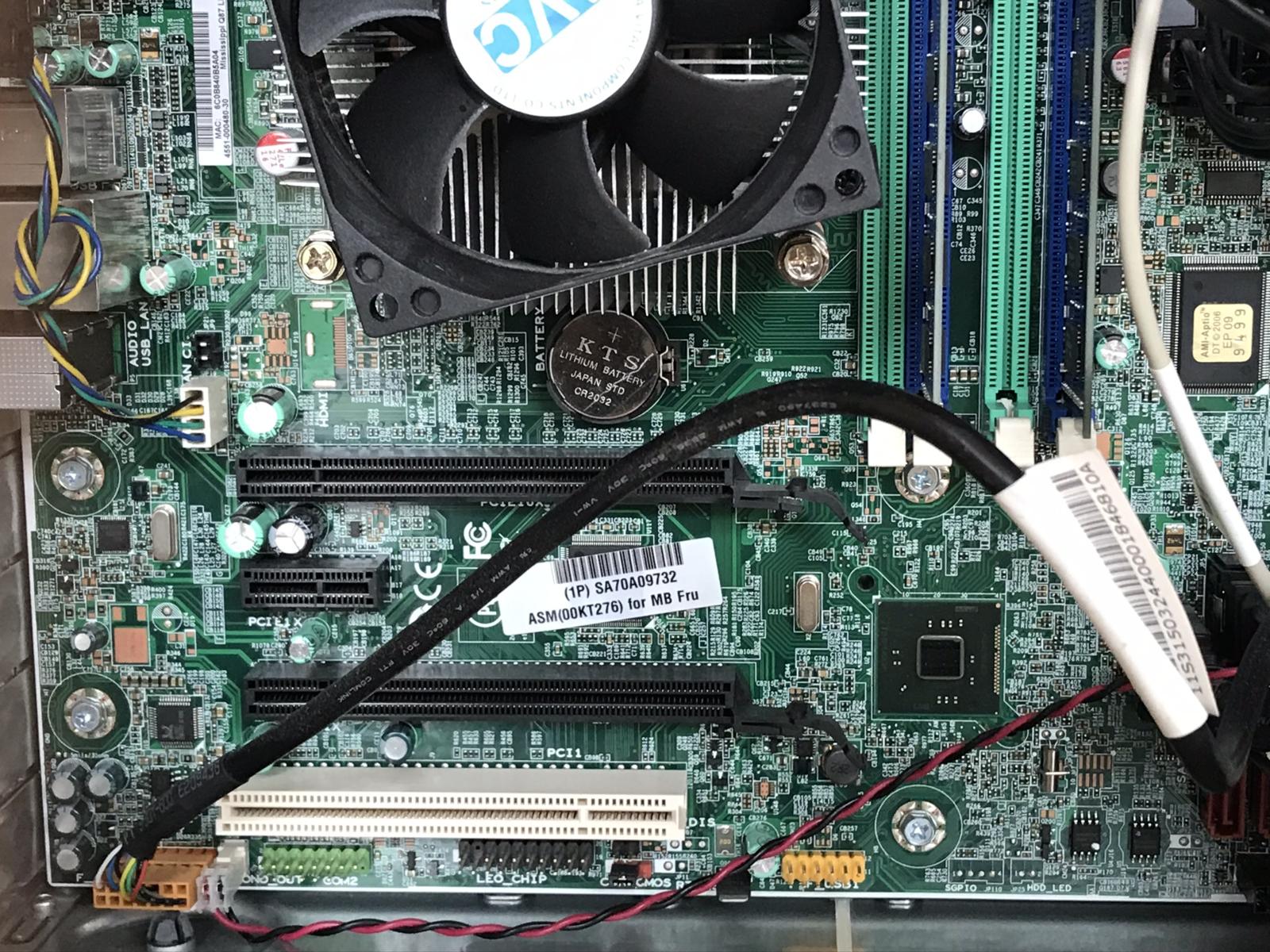 Optional PS/2 ports installed