Suntan Special version 0.68
Suntan Special Web edition
Upgrade from previous editions
Starting with Suntan Special, version 0.60, upgrades can be obtained automatically. To upgrade, perform the following two steps.
Pressing the Refresh button on the Application Page
Install the suntan application.
The installer from any Suntan Special edition will detect an existing installation and run the upgrade installer.
Procedure
Once the upgrade installer has started, it will display the following message screen on the Display Monitor. Follow the directions to upgrade Suntan Special.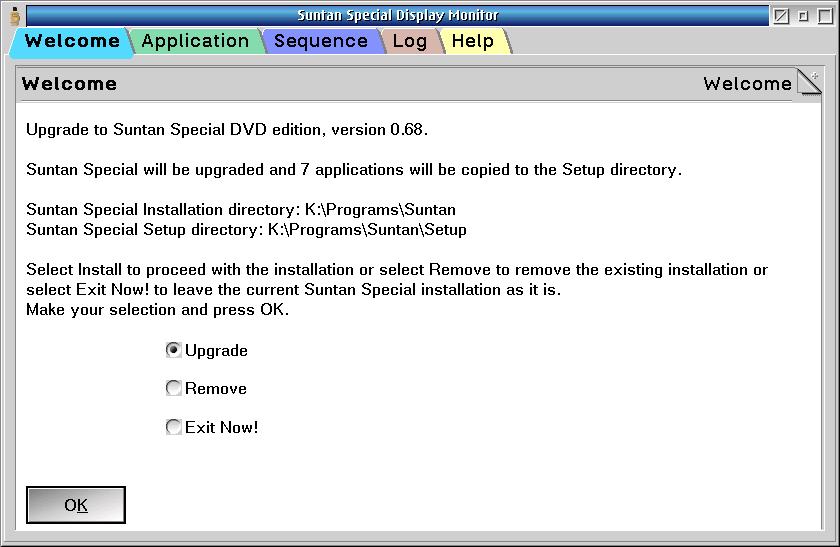 The installation of the patch is similar to the original installation of Suntan Special. The first screen will appear after the patch program has located the original Suntan Special installation.
Press OK to upgrade Suntan Specail. The installation will copy files, recreate desktop objects, and exit when done. A reboot is not required to run the upgraded Suntan Special.
Last Modified: 24 Dec 2019
Graphics by Colorful Language
Copyright 2019 by Blonde Guy